Pioneer Valley Food Tours
are guided food tours that explore local flavors from around the region. Taste a delicious selection of food and beverages made or sourced in the Valley. Meet the dedicated producers and purveyors who celebrate local ingredients in their specialty products.
PIONEER VALLEY FOOD TOURS
Pioneer Valley Food Tours offers this 2 hour 30 minute guided walking tour of downtown Northampton. We visit 7-8 local food producers and specialty shops. Participants taste a selection of locally made specialties that include award winning cheeses, pasture raised meats, artisanal breads, frozen yogurt, handmade pastries, heirloom ciders and craft beers. Discover a thriving local food community in downtown Northampton.
Explore the food, arts and culture of Easthampton, a city reinventing itself from its former textile mill history.  We'll walk in the shadow of Mount Tom, stop for delicious food, visit imaginative shops and galleries, and experience its creative energy.  Easthampton is a destination for inventive food and drink: from some of the Valley's best ice cream to locally distilled spirits, distinctive craft breweries and excellent restaurants.   Don't miss this 2.5 hour walk through Easthampton's innovative food, art and cultural scene.
On this progressive dinner tour, we'll savor a different course at five downtown spots, with optional drink pairings. It's a walking tasting menu, bringing together people who love food with chefs who love to cook for this special event. We'll hear about the chefs' creative inspiration, and collaborations with farmers and suppliers that make their menus come to life.  New dates for 2020.

Pioneer Valley Food Tours offers this 2 hour 30 minute guided walking tour to explore the vegetarian culture of the city and the rich history of small farms and seasonal produce in the region. With local produce available year round, Northampton's shops and restaurants are full of imaginative vegetarian dishes. Taste seasonal soups, tarts and savory pies, as well as locally made kombucha, specialty teas and chai. With a superb selection of vegetarian restaurants, natural food stores, and artisanal food producers, Northampton is a mecca for vegetarians and lovers of farm fresh produce.
Give the Gift of a Pioneer Valley Food tour. Gift Cards available anytime
Pioneer Valley Food Tours offers a variety of food tours that highlight seasonal and local specialties.
Custom Tours
Group Tours are available for birthdays, celebrations, team builds and conferences.  
Contact Pioneer Valley Food Tours to arrange a custom tour.
Deborah Christakos, Founder and Tour Guide
Deborah built her appreciation of local food and specialty products as a chef, working at restaurants around the US and France. She has lived in the Pioneer Valley for 15 years and is smitten with the incredible quality of its small farms and artisanal food producers. "I love giving visitors and residents an opportunity to discover the outstanding produce, farm raised meats, dairy and other specialty foods that are made in the Pioneer Valley."
Mandy Gerry, Tour Guide
Mandy Gerry, a native of Northampton, has lived in Paris, San Francisco, and Newport, and honed her cooking (and eating) skills in some of the finest restaurants in the Pioneer Valley. These days, she mostly cooks for her family, young and old, and grows some of the best basil in Western Mass. She is thrilled to share her knowledge of the local Northampton food scene, with anyone who wants to listen and taste!
Lilly Ross, Social Media Marketing Consultant
Lilly Ross grew up with the kitchen as the center of her home and a dining room table being the beginning of many friendships. She grew to appreciate the local food movement here in the Pioneer Valley by taking classes in the Stockbridge School at UMass Amherst. As well as being raised in Northampton, she has an ever-growing love for exploring new up and coming restaurants. Whether it be in a restaurant or at your dining room table, a great meal should always be shared with the people you love.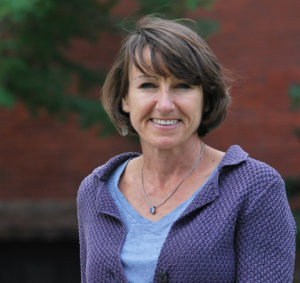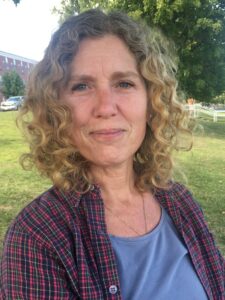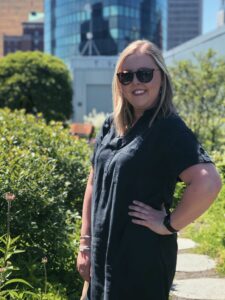 Testimonials
We just wanted to share that we enjoyed your Food Tour in Northampton on Saturday very much.  Your  knowledge and choice of the local vendors made this a really fun experience.  We are thinking that we should grab some of our friends and do it again. 
-Brad & Carolyn, VT
Just wanted to thank you again for a fun afternoon! Jim and I enjoyed having a private tour of the Northampton vegetarian food scene. I like how you incorporated the local farming history and local products. We ended up going back to Cornucopia and purchasing a few items.  There was a nice assortment of tastings and I discovered I liked a few things that I didn't think I did.
-Joanne, Pittsfield
A surprise gift from my daughter brought my family on your vegetarian tour of Northampton... We were treated to delicious food at interesting places that we might never have found on our own.  We will look forward to another of your tours in the future. 
-Suzy, PA
Great tour with a really nice group of people.  My goal was to expand repertoire of local exceptional foods available for purchase in small portions.  As both a cheeseaholic and chocoholic this tour was a real eye opener to exquisite locally produced gourmet selections.
- Claude, Northfield, MA
What a great way to spend an afternoon...my son and I really did enjoy your tour and learning so much about Northampton, the city we thought we knew...I will be headed back to many of the places we visited to get some great locally produced products. 
-Molly, MA