Pioneer Valley Food Tours
offers guided walking tours that explore local flavors from around the region. Taste a delicious selection of food and beverages made or sourced in the Valley, and meet the dedicated producers and purveyors who celebrate local ingredients in their specialty products.
This 2 hour 30 minute walking tour of downtown Northampton visits 7-8 local food producers and specialty shops. Participants taste a selection of locally made specialties that include award winning cheeses, pasture raised meats, artisanal breads, frozen yogurt, handmade pastries, heirloom ciders and craft beers. Discover a thriving local food community in downtown Northampton.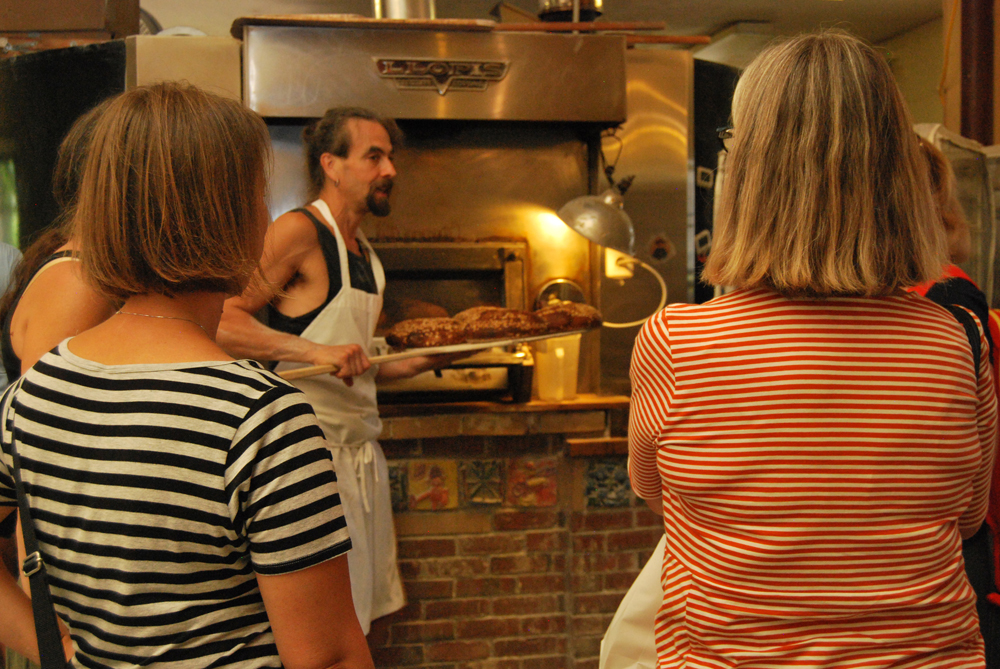 This 2 hour 30 minute walking tour explores the vegetarian culture of the city and the rich history of small farms and seasonal produce in the region. With local produce available year round, Northampton's shops and restaurants are full of imaginative vegetarian dishes. Taste seasonal soups, tarts and savory pies, as well as locally made kombucha, specialty teas and chai. With a superb selection of vegetarian restaurants, natural food stores, and artisanal food producers, Northampton is a mecca for vegetarians and lovers of farm fresh produce.
Offering a variety of food tours that highlight seasonal and local specialties.
Local Beer & Brewery Tour by Bike

,  August 31-  Buy Tickets Here
Our first extended tour will visit farms and food producers throughout the scenic hills and valleys around the Connecticut River.  This 3-day bicycle food tour is sure to please your appetite for local food and for beautiful cycling. 
Give the gift of a Food Tour, Gift Certificates available any time.
Group Tours are available, contact Pioneer Valley Food Tours to arrange a custom tour.
Deborah Christakos built her appreciation of local food and specialty products as a chef, working at restaurants around the US and France. She has lived in the Pioneer Valley for 15 years and is smitten with the incredible quality of its fresh produce, small farms and artisanal food producers. "I love giving visitors and residents an opportunity to discover the outstanding produce, farm raised meats, dairy and other specialty foods that are made in the Pioneer Valley."